Latest Posts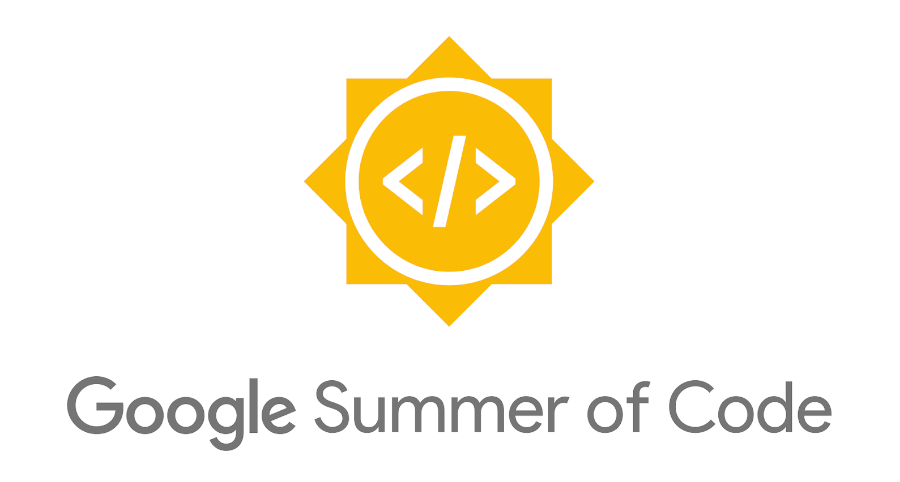 Conclusion of my GSoC adventure
After 3 months of hard work, I've reached the end of my journey as a Google Summer of Code student with MDAnalysis.
Read More →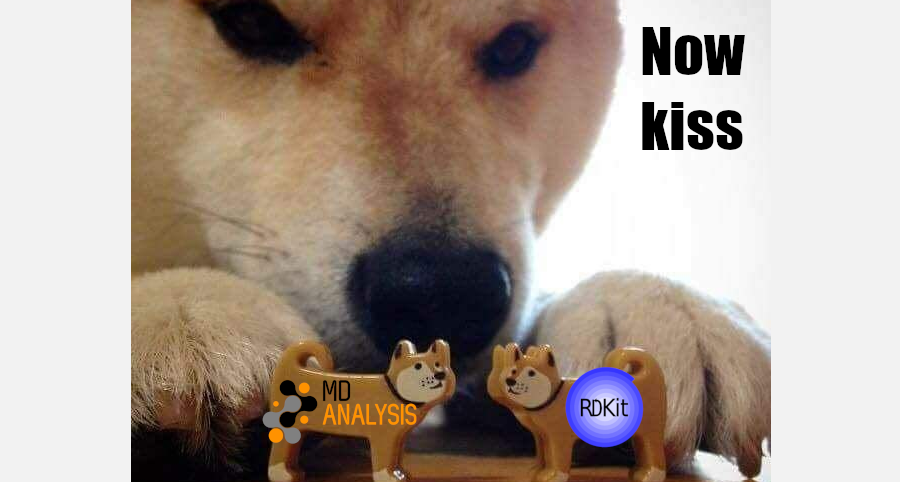 Adding new features to MDAnalysis
This week I've been attending my first ever virtual meeting, the International Symposium on Olfaction and Taste (ISOT for short).
While technically this means I didn't have a lot of time to implement new things, I still managed to get some work done and I hope that you will learn a lot of things from this blog post.
Read More →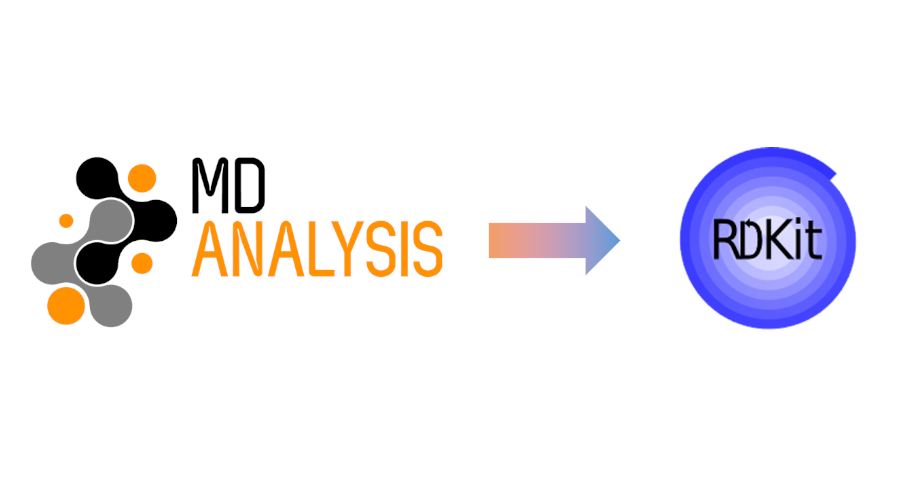 Creating RDKit molecules from MD simulations
Last time, I presented a very simple MDAnalysis to RDKit converter which had quite limited applications. Today, I'm proud to announce that the converter can output an RDKit molecule with bond orders and charges from any type of input accepted by MDAnalysis!
Read More →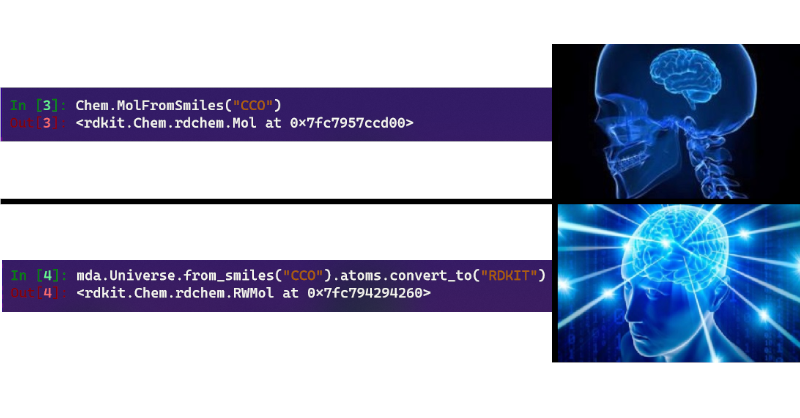 A simple MDAnalysis to RDKit converter
Today, a quick update on my progress with the RDKit converter! It's already working (with very minor tweaks) for MOL2 files, and any other format that contains bond orders or bond types.
Read More →